Back to main page of Prettie-Closet!
Imported make up from USA, not available in Singapore! Cheap, affordable and good quality make up! Very popular in sprees, but sprees would sometimes take a long for shipping and postage. Now you can get them within 2-3 days only and at a low nett price of
SGD 3.90
!
SGD3.90 nett per
item includes cost of product, shipping charges, handling charges and normal postage charges.
This make up range is quoted to be "'cosmetics line that lets you go crazy without going broke"!
For clearer product descriptions, do visit
http://www.eyeslipsface.com/
. You can find our photographs and also clearer photos of the different product colour downloaded from E.L.F's website in our photo album
here
. Happy shopping!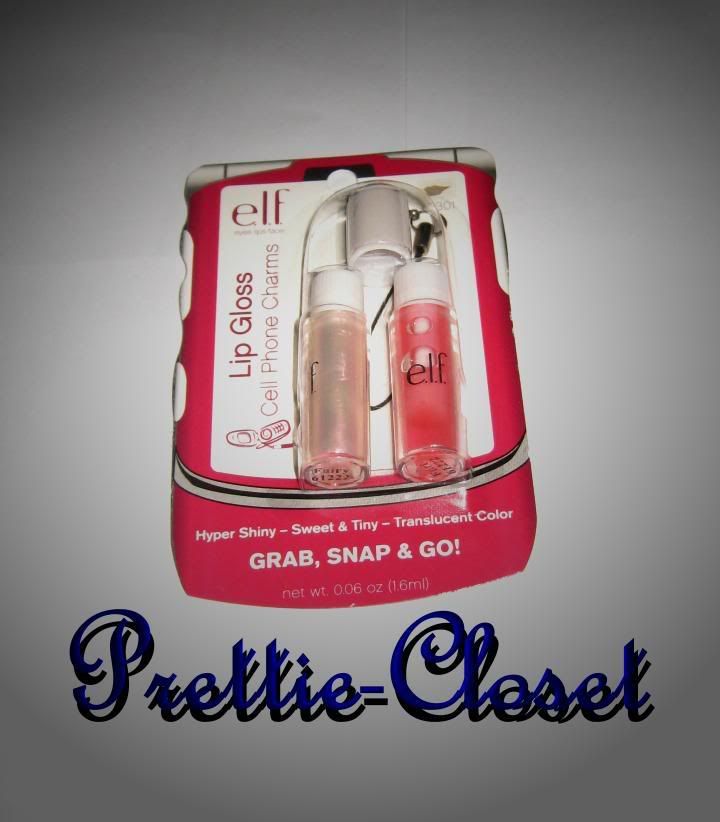 18. Hypershine Mini Phone Lip Gloss Charms
Quantity: 1 Fairy & Flirt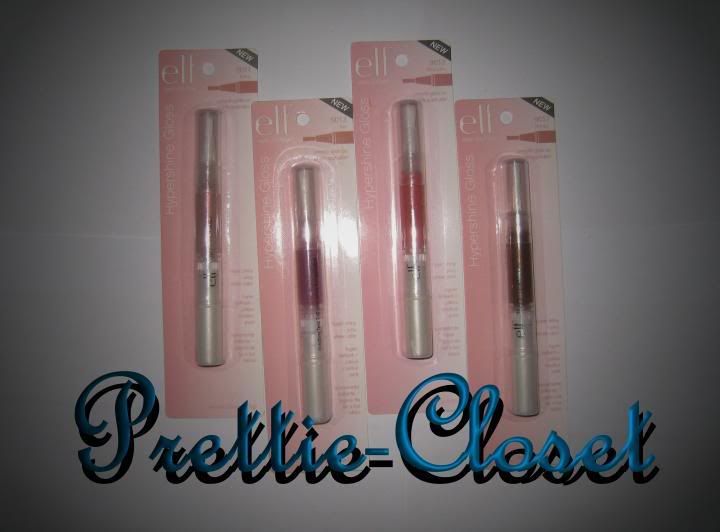 17. Hypershine Gloss
Quantity: 1 Joy, 1 Fairy, 1 Blossom
(SOLD)
, 1 Honey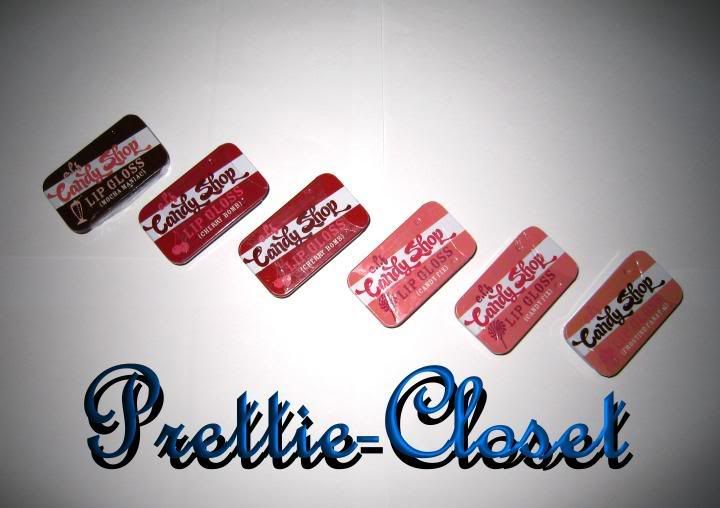 16. Candy Shop Lip Tin
Quantity: 1 Mocha Maniac, 2 Cherry Boom, 2 Candy Fix, 1 Frosting Fanatic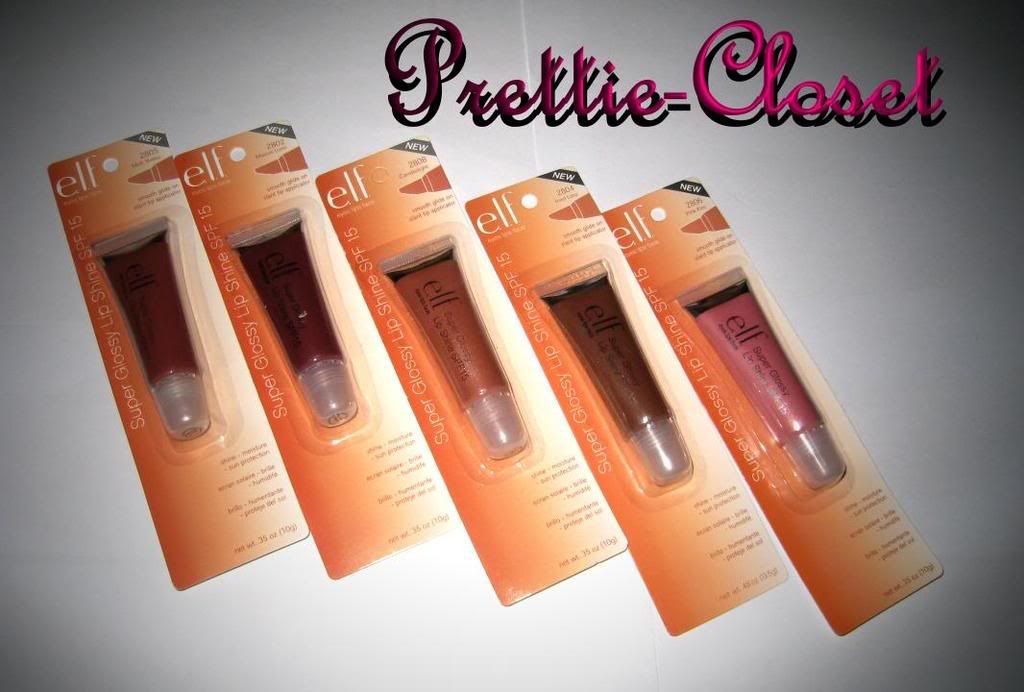 15. Super Glossy Lipshine SPF 15
Quantity: 1 Malt Shake, 1 Mauve Luxe, 1 Candlelight, 1 Iced Latte, 1 Pink Kiss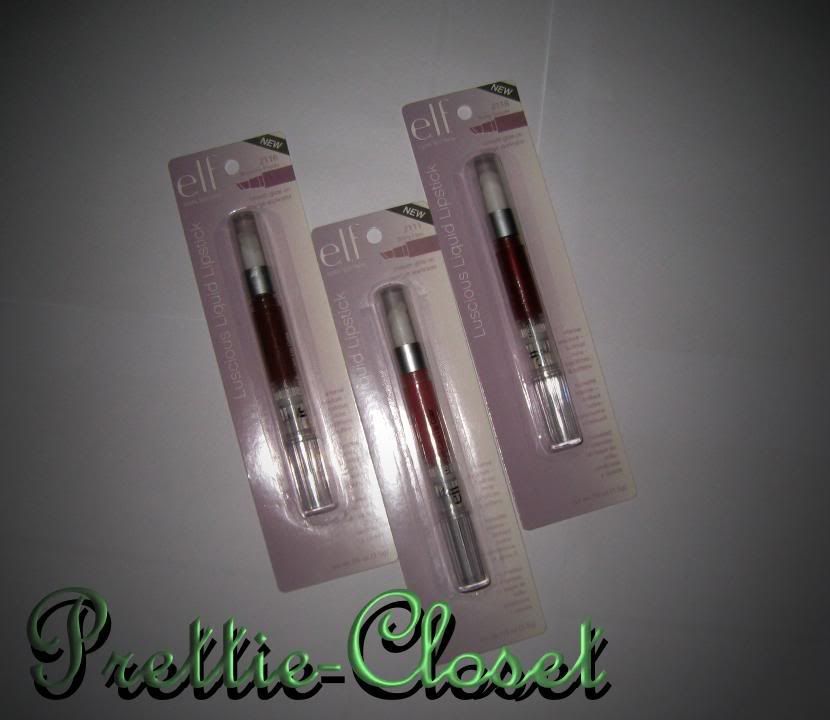 14. Luscious Liquid Lipstick
Quantity: 2 Brownie Point, 1 Baby Lips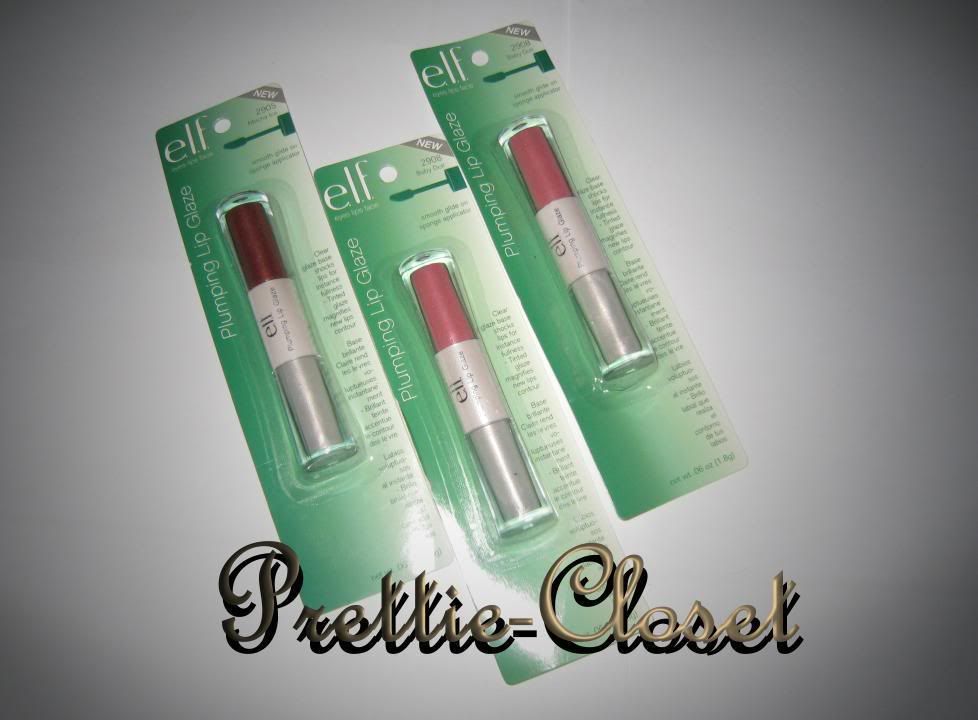 13. Plumping Lip Glaze
Quantity: 1 Mocha Ice
(SOLD)
, 2 Baby Doll
12. Therapeutic Conditioning Lipbalm
Quantity: 1 Strawberry Flavour, 1 Vanilla Flavour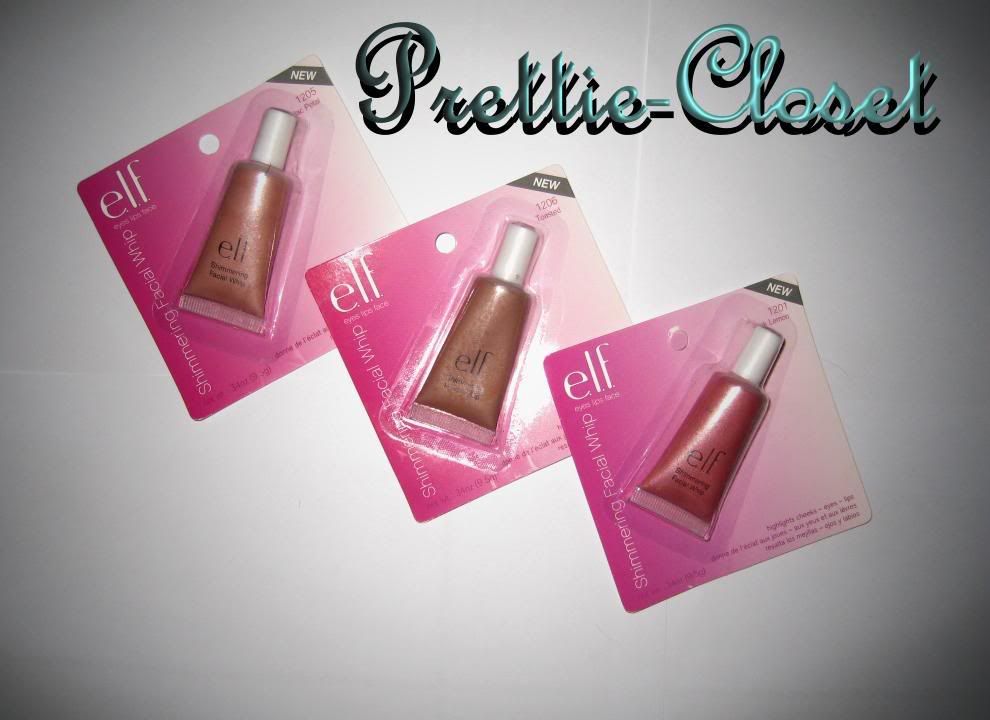 11. Shimmering Facial Whip
Quantity: 1 Toasted, 1 Lilac Petal
(SOLD)
, 1 Pink Lemonade
10. Sheer Foundation SPF 15
Quantity - 1 Tone 2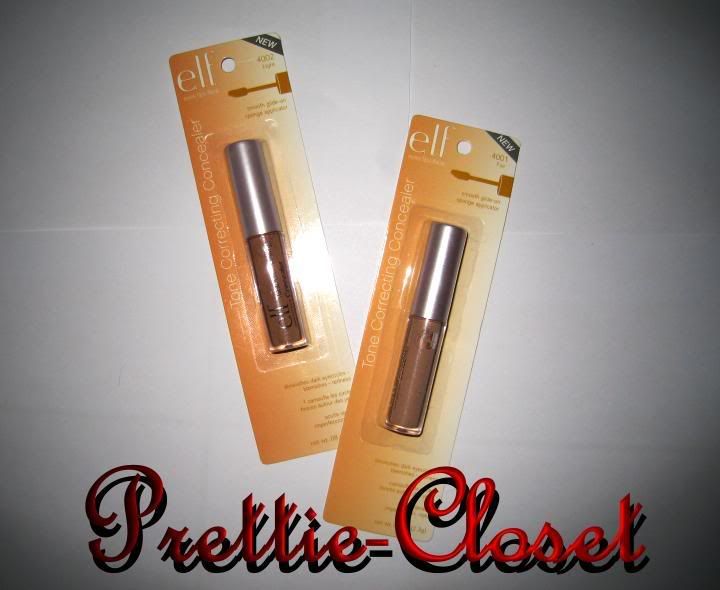 9. Tone Correcting Concealer
Quantity - 1 Light and 1 Fair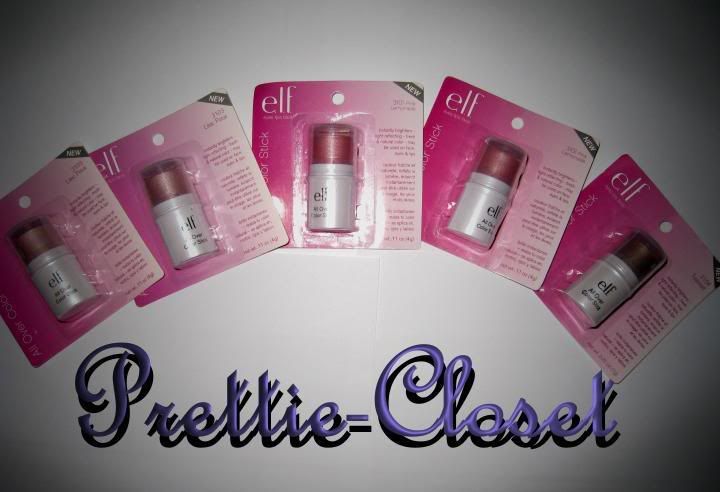 8. All Over Colour Stick
Quantity - 2 Lilac Petal, 2 Pink Lemonade
(1 SOLD)
, 1 Toasted
7. Healthy Glow Bronzing Powder
Quantity - 2 Sunkissed, 1 Warm Tan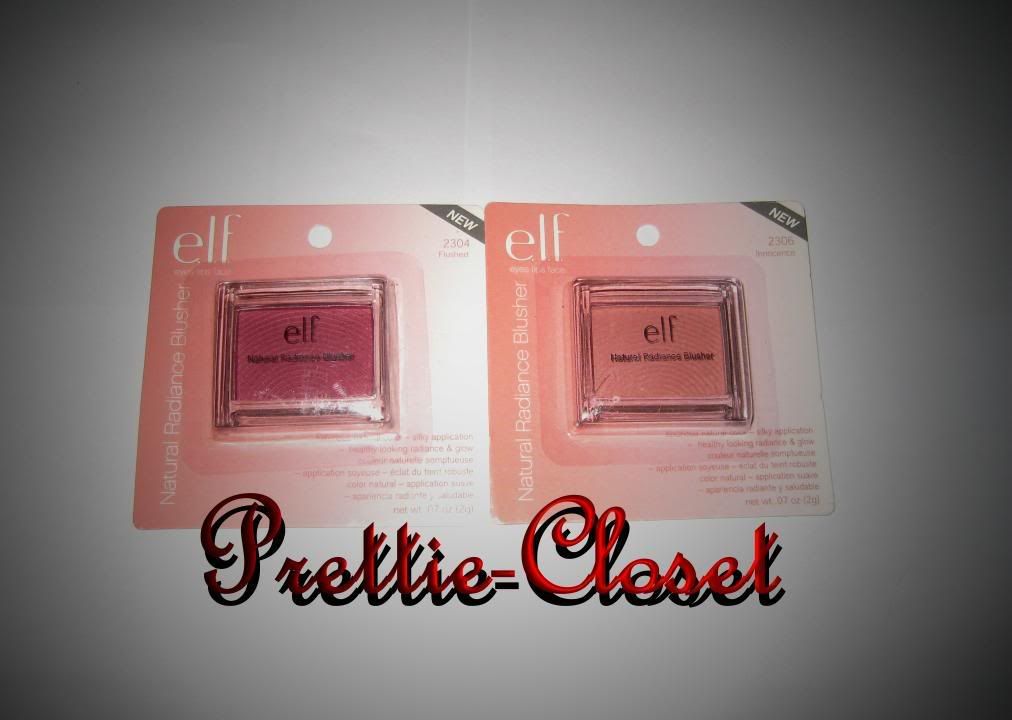 6. Natural Radiance Blusher
Quantity - 1 Flushed, 1 Innocence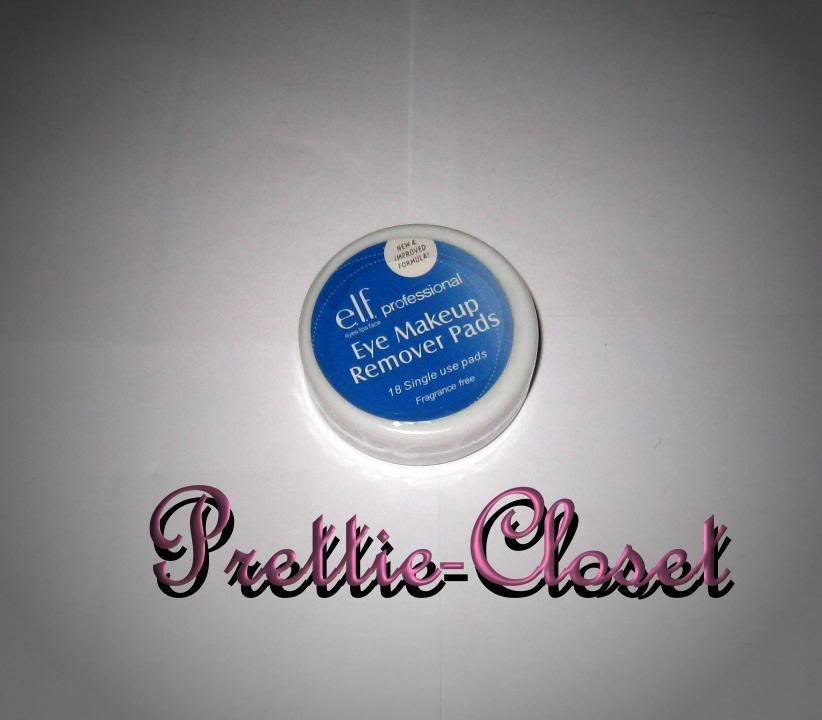 5. Eye Makeup Removal Pad
Quantity: 1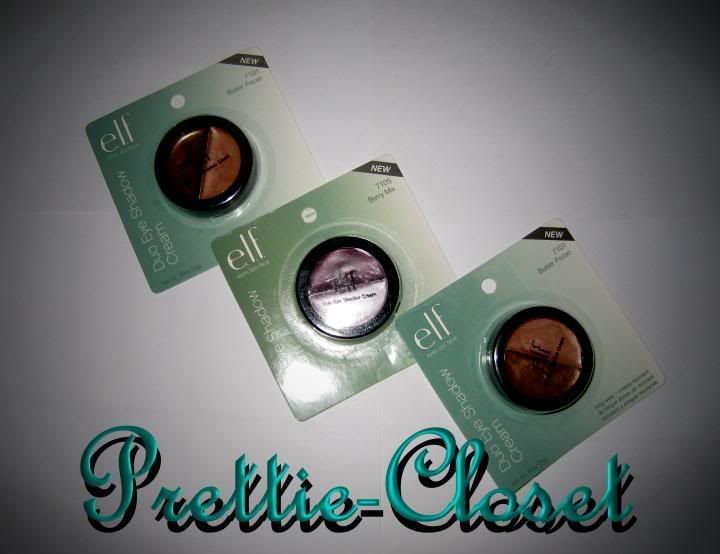 4. Duo Eye Shadow Cream
Quantity - 2 Butter Pecan, 1 Berry Mix
3. Brightening Eye Colour
Quantity - 1 Matte Mauxe, 2 Luxe, 1 Ivy, 2 Nouvea Neutral, 1 Pretty & Pink, 1 Silver Lining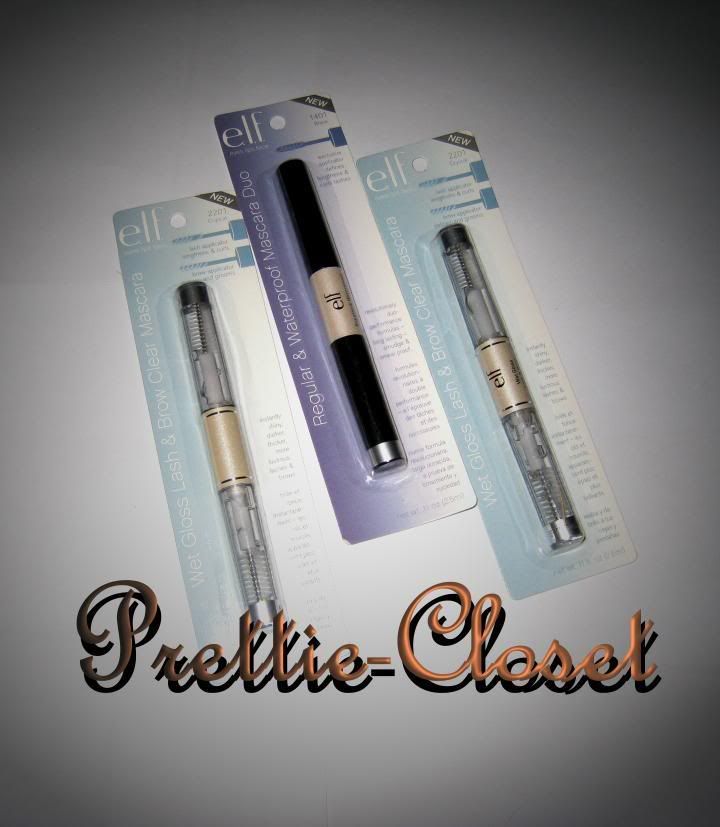 2. Earth & Water Mascara Duo and Wet Gloss Lash & Brow Clear Mascara
Quantity: 1 Earth & Water Mascara Duo (Noire), 2 Wet Gloss Lash & Brow Clear Mascara
1. Waterproof Liquid Eyeliner
Quantity: 1 Ash, 1 Black
(SOLD)