Back to main page of Prettie-Closet!
Below are some of our
customised hand-crafted products
! Customised hand-crafted products are unique and one if its kind! Do drop us an e-mail at
prettiecloset@yahoo.com.sg
if there's anything that you would like to customise for yourself or as a gift to family and friends.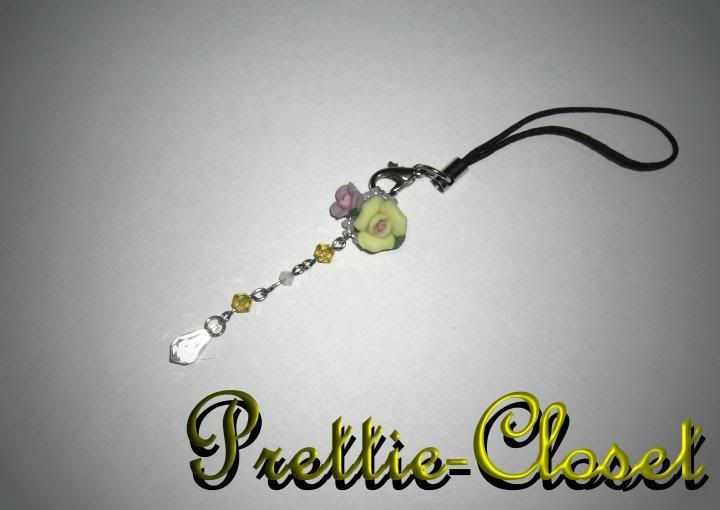 Morning Glory HP Strap - SGD 8.90
Beautifully beaded hp strap which brightens your morning instantaneously. Morning glory opens up in the morning with fresh water dew.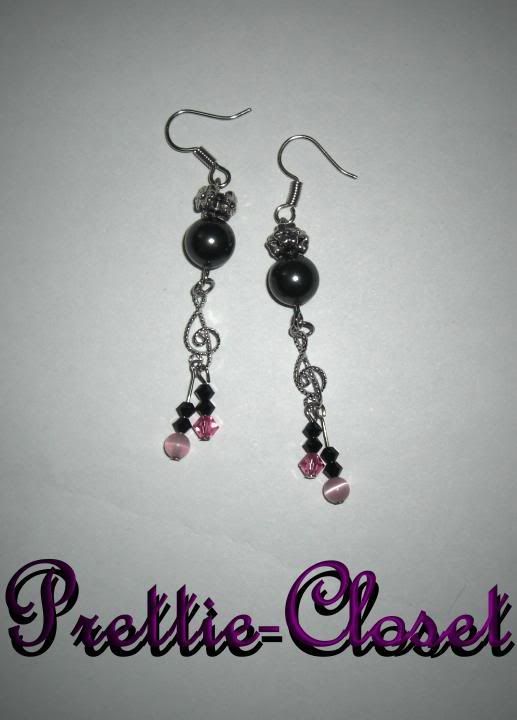 Music In Your Soul - SGD 8.90
Matchy black and pink earrings with a musical touch.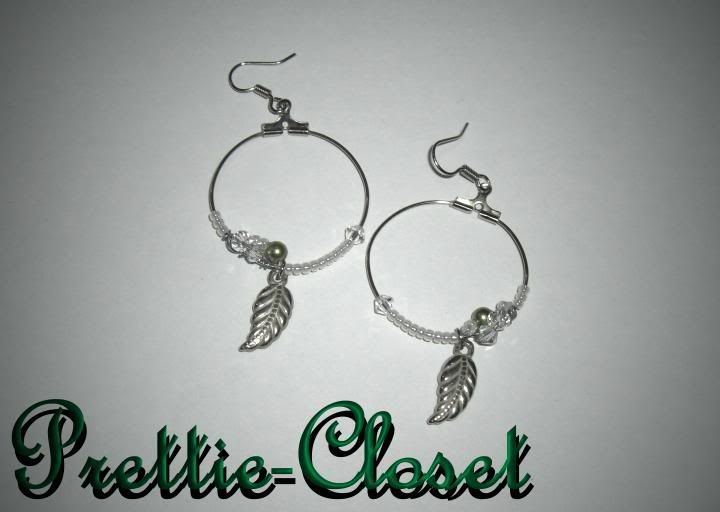 Leafy Loopy - SGD 8.90
Classy and roman-style leaf design gives a graceful and sophisicated feel to this pair.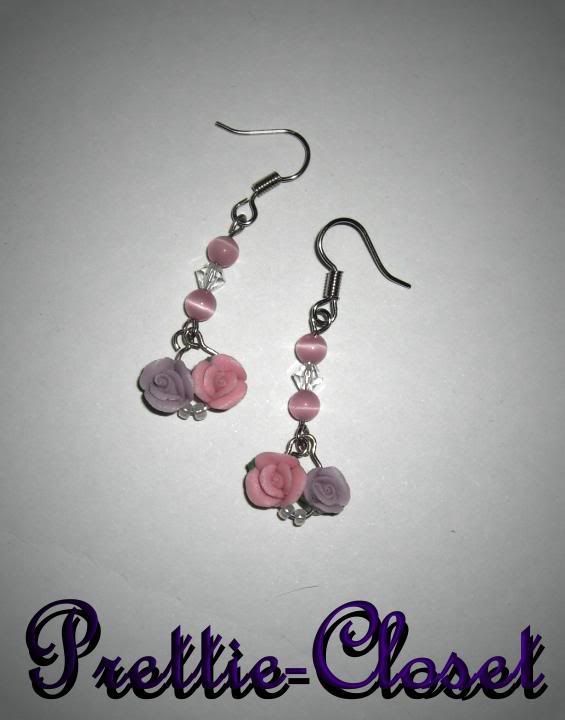 Double Rosey - SGD 7.90
Sweet pink and purple roses earrings, like a romantic garden.
Beady Bow - SGD 6.90
Fun and chic earrings with the spotlight on the unique red-white beads. Suitable for all time of the day!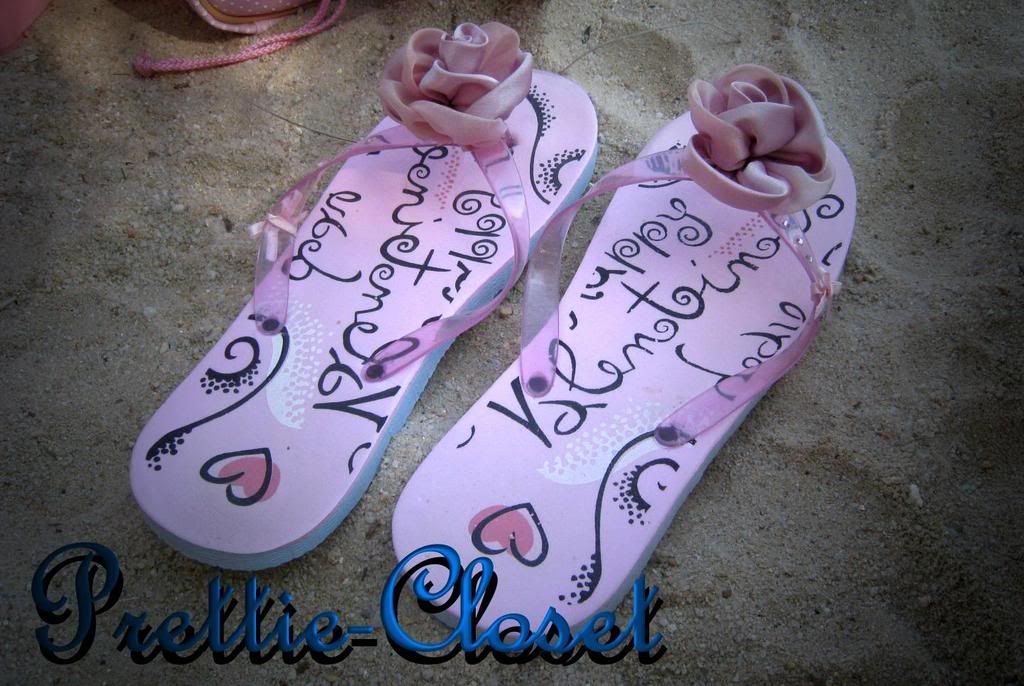 Flowers Slips
. Sweet and pretty slippers. Flowers, crystals and ribbons added on separately. A similar pair would cost
SGD 13.90
, this would be inclusive of the normal postage and handling charges, workmanship, material costs and also traveling expenses (to purchase raw material).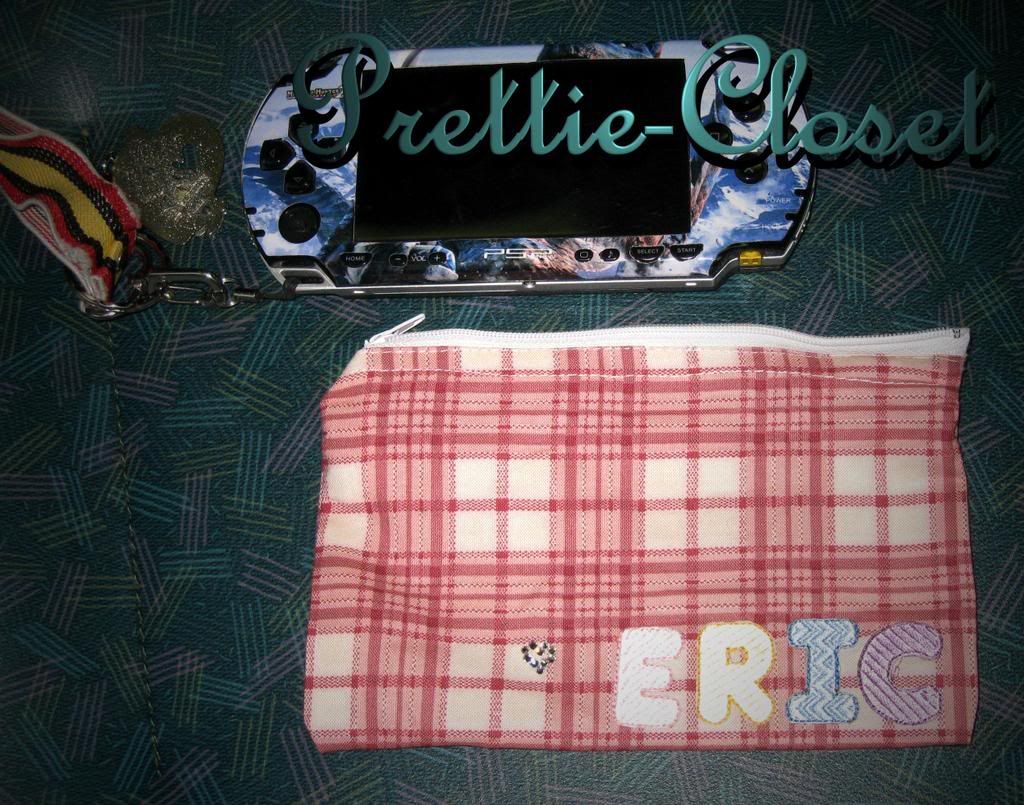 Pouch for PSP (or Nintendo DS Lite)
. This pretty little bag would protect our gadgets from all the scratches! Price at
SGD 9.90
for a similar clothes and design (excluding iron on and crystals)

.
Price inclusive of postage and handling charges, workmanship and material (clothes, zip, thread, ribbon etc.)
For crystals, first 8 pieces would be at SGD0.50 per piece, subsequent pieces would be at SGD0.30. As for the iron-on alphabets, each piece would be SGD 1.00 Any other form of iron-on would be charged at different rates, please e-mail us for more details.
For a pouch with the exact same quantity of crystals and iron-on alphabet as above would be charged SGD 18.50. More designs would be posted up soon! Stay tune!!!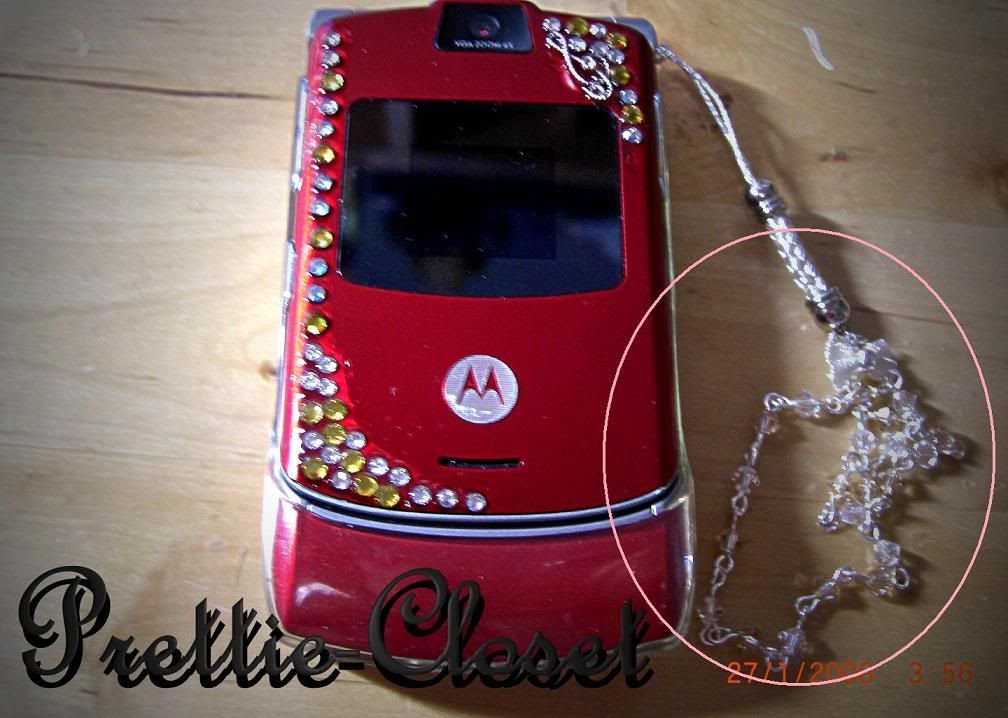 Swarovski Crystal HP Strap
for
SGD 12.90
inclusive of all charges. Decorative strap to perk up your handphone! Choice of 1 or 2 alternating colours for 4mm crystal beads. Price may vary for length of strap and size of crystals used. Normal length strap would be able to go through most ladies' wrist.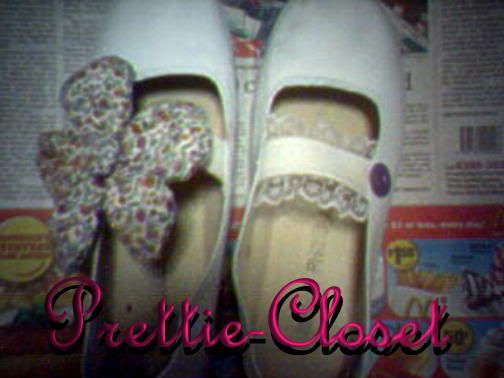 Handmade Wawa Shoe.
SGD 16.90 ~ SGD 22.90
inclusive of all charges. Exclusive design for every wawa shoes made! Comfortable and unique. Extra material or design would be charged at additional cost, please e-mail us at
prettiecloset@yahoo.com.sg
for more details.
For same design as above, would cost SGD 18.90.